Page:
1
2
3
4
5
6
Browse by Title - O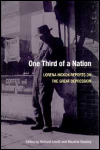 Lorena Hickok Reports on the Great Depression
Author: Lorena Hickok
Pub Date: September 2000

Vividly and compassionately portrays the same heartrending devastation, sorrow, and quiet heroism of the Depression that Steinbeck depicted in Grapes of Wrath and that Woody Guthrie evoked in his songs of the common people. learn more...


Bernard Dadie Observes America
Author: Bernard Binlin Dadié
Pub Date: 1994

learn more...


Edna Phillips and the Philadelphia Orchestra
Author: Mary Sue Welsh
Pub Date: Cloth: 2013; Paper: January 2014

Breaking the gender barrier inside a world-class orchestra learn more...


Early Christian Monotheism in Its Jewish Context
Author: James F. McGrath
Pub Date: Cloth: 2009; Paper: August 2012

Reexamining the shared monotheistic views of Jews and Christians in New Testament times learn more...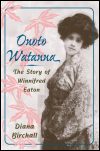 The Story of Winnifred Eaton
Author: Diana Birchall
Pub Date: 2006

The fascinating biography of an almost fictional best-selling novelist, journalist, and scriptwriter, who succeeded in overcoming the barriers of race and gender. learn more...


The Long View of Race in America
Author: William McKee Evans
Pub Date: April 2009

A timely reframing of race in America learn more...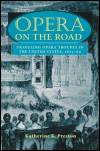 Traveling Opera Troupes in the United States, 1825-60
Author: Katherine K. Preston
Pub Date: 2001

learn more...


Author: John Miles Foley
Pub Date: August 2012

Beyond the page, a rich nexus of human thought learn more...



A University of Illinois Coloring Book
Author: University of Illinois Press
Pub Date: May 2017

In your hands and under your crayons: the first-ever U of I adult coloring book learn more...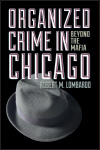 Author: Robert M. Lombardo
Pub Date: January 2013

Explaining Chicago's mix of crime, corruption, and politics learn more...


Page:
1
2
3
4
5
6