Previous
7
8
9
10
11
12
13
14
15
16
Browse by Title - P
Author: W. Lawrence Hogue
Pub Date: November 2008

Redefining postmodern American literature to include the voices of women and nonwhite writers learn more...



Mexicans and Pottery at Hull-House, 1920-40
Author: Edited by Cheryl R. Ganz and Margaret Strobel
Pub Date: May 2004

Presenting the Mexican artisans of Hull House and the history of its kilns and pottery learn more...



George Ohr and the Brothers Kirkpatrick
Author: Richard D. Mohr
Pub Date: 2007

Understanding the passions fueling three of America's most provocative potters learn more...



From Economic Radicalism to Anti-Semitism
Author: Leon Surette
Pub Date: September 2003

Now available in paper, Pound in Purgatory explains Pound's early non anti-Semitic beliefs and why his views changed to anti-Semitic. learn more...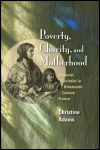 Maternal Societies in Nineteenth-Century France
Author: Christine Adams
Pub Date: August 2010

How notions of motherhood shaped the development of social welfare learn more...


Bessie Abramowitz Hillman and the Making of the Amalgamated Clothing Workers of America
Author: Karen Pastorello
Pub Date: March 2007

The extraordinary life of labor activist, immigrant, and feminist, Bessie Abramowitz Hillman learn more...


Eight Women of the Mendoza Family, 1450-1650
Author: Edited by Helen Nader
Pub Date: December 2004

Powerful/influential women who provided positive role models without opposition from males are not an invention of twentieth-century feminism but also existed in times past. learn more...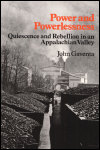 Quiescence and Rebellion in an Appalachian Valley
Author: John Gaventa
Pub Date: 1982

learn more...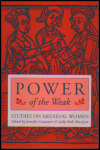 Studies on Medieval Women
Author: Edited by Jennifer Carpenter and Sally-Beth MacLean
Pub Date: 1995

learn more...



The Virtues of Alienation
Author: William Monroe
Pub Date: 1998

learn more...


Previous
7
8
9
10
11
12
13
14
15
16