Previous
7
8
9
10
11
12
13
14
15
16
Browse by Title - P
Billy Sunday and Big-Time American Evangelism
Author: Roger A. Bruns
Pub Date: March 2002

learn more...



Author: Elia W. Peattie
Pub Date: 1989

learn more...


Author: Art Berman
Pub Date: 1994

learn more...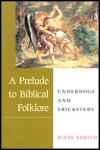 Author: Susan Niditch
Pub Date: February 2000

Linking Old Testament heroes to the legendary underdogs and tricksters of other cultures, the author shows how the ancient Israelites worldview and self image are reflected in the way biblical authors told their stories. learn more...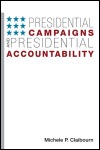 Author: Michele P. Claibourn
Pub Date: March 2011

Revealing the relationship between presidential campaign agendas and policymaking learn more...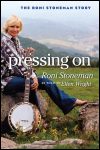 Author: Roni Stoneman as told to Ellen Wright
Pub Date: April 2007

The tragicomic life story of one of America's best-known country entertainers, told with warmth and honesty learn more...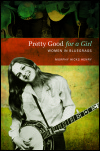 Author: Murphy Hicks Henry
Pub Date: June 2013

Untold and unsung stories of women in bluegrass learn more...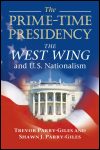 The West Wing and U.S. Nationalism
Author: Trevor Parry-Giles and Shawn J. Parry-Giles
Pub Date: February 2006

Television drama and the rhetoric of U.S. cultural identity learn more...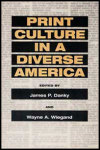 Author: Edited by James P. Danky and Wayne A. Wiegand
Pub Date: 1998

learn more...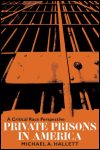 A Critical Race Perspective
Author: Michael A. Hallett
Pub Date: March 2006

The role of for-profit prisons in the history of oppression and legal discrimination aimed primarily at African American men learn more...


Previous
7
8
9
10
11
12
13
14
15
16