Previous
5
6
7
8
9
10
11
12
13
14
Browse by Title - R
Author: William Everett
Pub Date: November 2008

The first book-length study devoted to Rudolf Friml's multifaceted musical legacy learn more...


Author: Edited by Anne J. Cruz and Mihoko Suzuki
Pub Date: July 2009

A transnational comparison of women rulers and women's sovereignty throughout Europe learn more...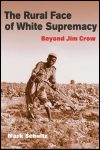 Author: Mark Schultz
Pub Date: 2007

The surprising realities of rural race relations during the Jim Crow era learn more...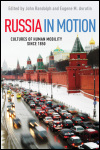 Cultures of Human Mobility since 1850
Author: Edited by John Randolph and Eugene M. Avrutin
Pub Date: July 2012

Understanding Russia's recent past and present, through the study of how people move learn more...


Previous
5
6
7
8
9
10
11
12
13
14