1
2
3
4
5
6
7
8
9
10
Next
Browse by Title - R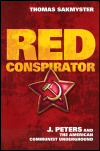 J. Peters and the American Communist Underground
Author: Thomas Sakmyster
Pub Date: March 2011

The definitive study of the "Hungarian man of mystery," shadowy spymaster J. Peters learn more...


Growing Up in the Communist Left
Author: Edited by Judy Kaplan and Linn Shapiro
Pub Date: 1998

learn more...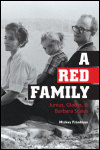 Junius, Gladys, and Barbara Scales
Author: Mickey Friedman
Pub Date: February 2009

The searing memoir of an American communist family learn more...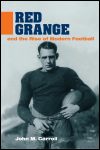 Author: John M. Carroll
Pub Date: Cloth: 1999; Paper: 2004

To understand the forces that helped create the modern superstar athlete, begin with Red Grange learn more...


The Blues Tradition in the Southeast
Author: Bruce Bastin
Pub Date: 1995

learn more...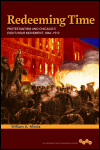 Protestantism and Chicago's Eight-Hour Movement, 1866-1912
Author: William A. Mirola
Pub Date: January 2015

The role clergy played and didn't play in one of organized labor's greatest victories learn more...


Television after the Network Era
Author: Amanda D. Lotz
Pub Date: July 2006

The complex causes and effects of television's changing portrayal of women learn more...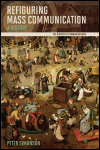 Author: Peter Simonson
Pub Date: April 2010

A creative reconsideration of communication history learn more...


The Paradox of Religious Belief and Practice in Germany
Author: Jacob M. Baum
Pub Date: November 2018

The triumph of sensual worship after the Protestant Reformation learn more...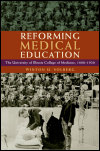 The University of Illinois College of Medicine, 1880-1920
Author: Winton U. Solberg
Pub Date: April 2009

An extensive history of the founding and early days of the College of Medicine at the University of Illinois learn more...


1
2
3
4
5
6
7
8
9
10
Next