Previous
8
9
10
11
12
13
14
15
16
17
Next
Browse by Title - S
How Race and Complexion Matter in the "Color-Blind" Era
Author: Edited by Cedric Herring, Verna M. Keith, and Hayward Derrick Horton
Pub Date: August 2004

A collection of essays questioning the truth of American's color-blind society from outside and inside communities of color. learn more...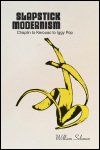 Chaplin to Kerouac to Iggy Pop
Author: William Solomon
Pub Date: June 2016

Linking the literary, the lunatic, and the loud learn more...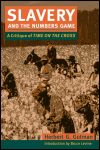 A Critique of Time on the Cross
Author: Herbert G. Gutman
Pub Date: September 2003

A brilliant contribution to continuing debates about slavery and slave consciousness in pre-Civil War America learn more...


Terror, Sex, and Sickness in the Middle Passage
Author: Sowande' M. Mustakeem
Pub Date: October 2016

How slave ships manufactured bondage from the raw material of humanity learn more...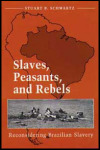 Reconsidering Brazilian Slavery
Author: Stuart B. Schwartz
Pub Date: 1995

learn more...


Author: Colleen J. McElroy
Pub Date: July 2007

Luminous poetry offering glimpses of intimacy learn more...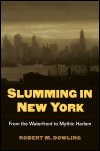 From the Waterfront to Mythic Harlem
Author: Robert M. Dowling
Pub Date: Cloth: 2007; Paper: 2009

A penetrating study of the literary writings that transformed New York City's moral threats into cultural treasures learn more...


Class, Power, and Religion in a Rural Community (rev. ed.)
Author: Arthur J. Vidich and Joseph Bensman
Pub Date: June 2000

Invaluable for understanding the place of the small town in a growing society, with new material detailing the town's reaction to the publication of the book learn more...


Rural-Industrial Workers in West Virginia
Author: Lou Martin
Pub Date: November 2015

Welding together factory life and local ways in a changing countryside learn more...


Author: Rigoberto González
Pub Date: 1999

learn more...


Previous
8
9
10
11
12
13
14
15
16
17
Next