Previous
6
7
8
9
10
11
12
13
14
15
Browse by Title - W
The Dumville Family Letters
Author: Edited by Anne M. Heinz and John P. Heinz
Pub Date: March 2016

The intimate and the epic in the lives of four prairie women learn more...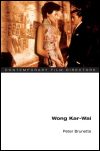 Author: Peter Brunette
Pub Date: April 2005

Exploring Wong Kar-wai's groundbreaking use of sound and visual technique to create a new form of cinema learn more...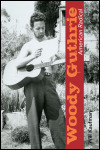 Author: Will Kaufman
Pub Date: Cloth: 2011; Paper: August 2015

Unearthing the legendary folkie's deep roots in radical politics learn more...


Radical Theory and Practice in William S. Burroughs' Fiction
Author: Robin Lydenberg
Pub Date: 1987

learn more...



Richard Durham, Radio, and Freedom
Author: Sonja D. Williams
Pub Date: September 2015

The life of an inventive African American media writer and tireless champion of freedom, equality, and justice learn more...


Chicago's Packinghouse Workers, 1894-1922
Author: James R. Barrett
Pub Date: 1990

learn more...



A History of Occupational and Labor Union Songs in the United States
Author: Ronald D. Cohen
Pub Date: July 2010

An incisive history of the work songs that united and roused American laborers learn more...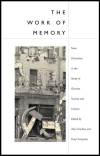 New Directions in the Study of German Society and Culture
Author: Edited by Alon Confino and Peter Fritzsche
Pub Date: May 2002

learn more...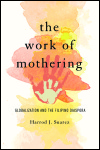 Globalization and the Filipino Diaspora
Author: Harrod J. Suarez
Pub Date: November 2017

Literature and film on Filipina women working overseas learn more...


Conservation, Consumerism, and Labor in Oregon, 1910-30
Author: Lawrence M. Lipin
Pub Date: March 2007

Exploring the tight ties between wilderness use and class. learn more...


Previous
6
7
8
9
10
11
12
13
14
15