Previous
7
8
9
10
11
12
13
14
15
16
Browse by Title - W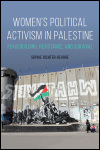 Peacebuilding, Resistance, and Survival
Author: Sophie Richter-Devroe
Pub Date: September 2018

A sobering yet optimistic view of the ongoing conflict learn more...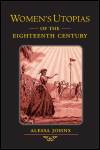 Author: Alessa Johns
Pub Date: August 2003

Looks at Utopian novels written by women, how they incorporate emerging liberal ideas, their reservations about these ideas, and how Utopian societies can replicate. learn more...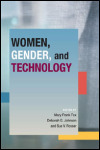 Author: Edited by Mary Frank Fox, Deborah G. Johnson, and Sue V. Rosser
Pub Date: 2006

An interdisciplinary investigation of the co-creation of gender and technology learn more...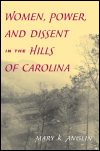 Author: Mary K. Anglin
Pub Date: July 2002

learn more...


The Dumville Family Letters
Author: Edited by Anne M. Heinz and John P. Heinz
Pub Date: March 2016

The intimate and the epic in the lives of four prairie women learn more...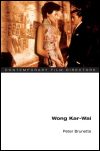 Author: Peter Brunette
Pub Date: April 2005

Exploring Wong Kar-wai's groundbreaking use of sound and visual technique to create a new form of cinema learn more...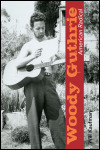 Author: Will Kaufman
Pub Date: Cloth: 2011; Paper: August 2015

Unearthing the legendary folkie's deep roots in radical politics learn more...


Radical Theory and Practice in William S. Burroughs' Fiction
Author: Robin Lydenberg
Pub Date: 1987

learn more...



Richard Durham, Radio, and Freedom
Author: Sonja D. Williams
Pub Date: September 2015

The life of an inventive African American media writer and tireless champion of freedom, equality, and justice learn more...


Chicago's Packinghouse Workers, 1894-1922
Author: James R. Barrett
Pub Date: 1990

learn more...


Previous
7
8
9
10
11
12
13
14
15
16