Previous
6
7
8
9
10
11
12
13
14
15
Browse by Title - W
Masculinity and the Struggle for Nation in South Africa
Author: Thembisa Waetjen
Pub Date: June 2004

Using South Africa as a case study this book explores how the politics of masculinity and gender power are at the heart of tensions in nation building learn more...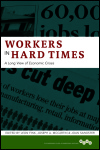 A Long View of Economic Crises
Author: Edited by Leon Fink, Joseph A. McCartin, and Joan Sangster
Pub Date: February 2014

Historical perspectives on workers, capitalism, and the "Great Recession" learn more...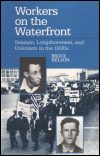 Seamen, Longshoremen, and Unionism in the 1930s
Author: Bruce Nelson
Pub Date: 1990

learn more...


Author: Flora Tristan
Pub Date: August 2007

A nineteenth-century social reform proposal, available again learn more...


The Promise and Peril Facing Blue-Collar America
Author: Robert Owen Carr with Dirk Johnson
Pub Date: February 2017

Providing students with economic hardships the hope of a higher education learn more...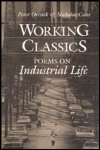 Author: Edited by Peter Oresick and Nicholas Coles
Pub Date: 1990

learn more...


American Workers from the Revolution to the Present
Author: Edited by Paul Buhle and Alan Dawley
Pub Date: 1985

learn more...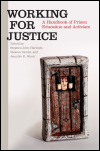 A Handbook of Prison Education and Activism
Author: Edited by Stephen John Hartnett, Eleanor Novek, and Jennifer K. Wood
Pub Date: August 2013

Practical approaches to prison education and advocacy learn more...


The Life and Music of Hazel Dickens
Author: Hazel Dickens and Bill C. Malone
Pub Date: April 2008

The life story of singer and songwriter Hazel Dickens, the inspiring voice of a whole generation of women and workers learn more...


Gender, Class, and Community in Troy, 1864-86
Author: Carole Turbin
Pub Date: 1994

learn more...


Previous
6
7
8
9
10
11
12
13
14
15