Page:
1
2
3
4
5
Browse by Author - D
Activism and a Hunger Called Theater
Author: Dia Da Costa
Pub Date: January 2017

Rethinking the theoretical and policy optimism around the arts and creative economy learn more...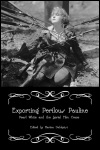 Pearl White and the Serial Film Craze
Author: Edited by Marina Dahlquist
Pub Date: July 2013

Daring queens of the screen in early cinema history learn more...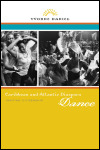 Author: Yvonne Daniel
Pub Date: December 2011

A vital resource for historical and contemporary Caribbean dance practices learn more...



Road to the New Deal, 1882-1939
Author: Roger Daniels
Pub Date: Cloth: 2015; Paper: September 2018

Volume One: Reappraising the rise of a political titan and his impact on the country he remade learn more...


Author: Roger Daniels
Pub Date: Cloth: 2016; Paper: March 2019

Volume Two: Reexamining how FDR twice re-won the presidency while managing diplomacy and military strategy during World War II learn more...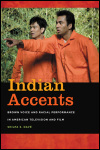 Brown Voice and Racial Performance in American Television and Film
Author: Shilpa S. Davé
Pub Date: April 2013

A breakthrough approach in American studies and media culture that shifts the current conversations on Asian Americans and popular culture learn more...


Civic Activism after Hurricane Katrina
Author: Emmanuel David
Pub Date: October 2017

New alliances, Southern culture, and the resurrection of New Orleans learn more...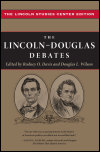 The Lincoln Studies Center Edition
Author: Edited by Rodney O. Davis and Douglas L. Wilson
Pub Date: Cloth: 2008; Paper: August 2014

The most complete record of the landmark Lincoln-Douglas debates learn more...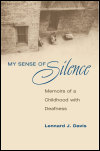 Memoirs of a Childhood with Deafness
Author: Lennard J. Davis
Pub Date: 2008

A beautifully told and unique recollection of life as the child of immigrant Jews in the Bronx and as the child of deaf parents learn more...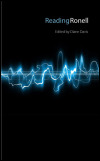 Author: Edited by Diane Davis
Pub Date: July 2009

A scintillating exploration of the responsibility of reading in Avital Ronell's work learn more...


Page:
1
2
3
4
5