Browse by Author - D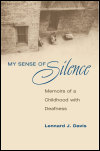 Memoirs of a Childhood with Deafness
Author: Lennard J. Davis
Pub Date: 2008

A beautifully told and unique recollection of life as the child of immigrant Jews in the Bronx and as the child of deaf parents learn more...


Why Americans Keep Reading Them
Author: Sandra K. Dolby
Pub Date: Cloth: 2005; Paper: 2008

Understanding instead of lamenting the popularity of self-help books learn more...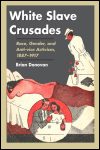 Race, Gender, and Anti-vice Activism, 1887-1917
Author: Brian Donovan
Pub Date: December 2006

Forced prostitution, moralism, and the narratives of prejudice learn more...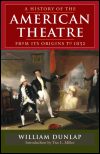 Author: William Dunlap
Pub Date: September 2005

The genesis of the American theatre as told by one of its founding fathers learn more...


Theory, Politics, and Feminism
Author: Jane Duran
Pub Date: November 2006

A unique examination of women philosophers in the Western tradition, from the medieval period to the twentieth century learn more...