Browse by Author - I
Author: Annette Insdorf
Pub Date: March 2012

The first complete study of the protean filmmaker learn more...


Reinventing Southern Italian Folk Music and Dances
Author: Incoronata Inserra
Pub Date: October 2017

How tarantella beguiled the world, and what happened next learn more...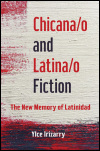 The New Memory of Latinidad
Author: Ylce Irizarry
Pub Date: Cloth: 2016; Paper: March 2019

Reading the stories Chicanas/os and Latinas/os remember about themselves learn more...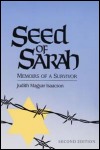 Author: Judith Magyar Isaacson
Pub Date: 1991

learn more...


Author: Billie Jean Isbell
Pub Date: February 2009

An exceptional story of survival and redemption in the Andes learn more...