Page:
1
2
3
4
Browse by Author - K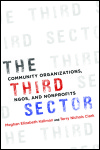 Community Organizations, NGOs, and Nonprofits
Author: Meghan Elizabeth Kallman and Terry Nichols Clark
Pub Date: Cloth: 2016; Paper: February 2019

The increasingly powerful constellation of groups at the crux of global affairs learn more...


Letters across the Borders of Nazi Germany
Author: Edited by Hedda Kalshoven
Pub Date: June 2014

How a family with members in Germany and in occupied Netherlands responded to the Nazi regime, World War II, and its aftermath learn more...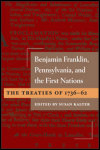 Author: Edited by Susan Kalter
Pub Date: October 2005

British colonial relations with the native peoples of eastern North America learn more...


Making Catholic Parishes Mexican
Author: Deborah E. Kanter
Pub Date: February 2020

How churches transformed Mexican communities and an American city learn more...


Reinventing the Postindustrial City
Author: Edited by Paul Hardin Kapp and Paul J. Armstrong
Pub Date: Cloth: 2012; Paper: August 2015

Revitalizing Rust Belt cities into vibrant urban centers learn more...



Author: Margaret Kartomi
Pub Date: July 2012

A fascinating ethnographic record of vanishing musical genres, traditions, and practices learn more...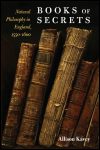 Natural Philosophy in England, 1550-1600
Author: Allison Kavey
Pub Date: October 2007

How cultural categories shaped--and were shaped by--new ideas about controlling nature learn more...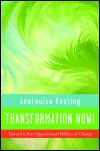 Toward a Post-Oppositional Politics of Change
Author: AnaLouise Keating
Pub Date: December 2013

The transformative power of inclusion and interconnection learn more...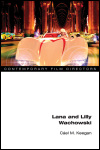 Author: Cáel M. Keegan
Pub Date: November 2018

Sensing Transgender learn more...


Conversations with Composers in the United States
Author: Jennifer Kelly
Pub Date: Cloth: 2013; Paper: October 2014

Women's voices on musical composition, creativity, and gender learn more...


Page:
1
2
3
4