Browse by Author - O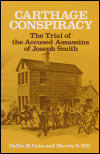 The Trial of the Accused Assassins of Joseph Smith
Author: Dallin H. Oaks and Marvin S. Hill
Pub Date: 1979

learn more...


The Civil War Letterbooks of Emerson Opdycke
Author: Edited by Glenn V. Longacre and John E. Haas
Pub Date: February 2007

The remarkable letters of a Civil War commander, written during wartime learn more...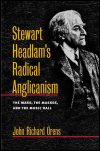 The Mass, the Masses, and the Music Hall
Author: John Richard Orens
Pub Date: September 2003

Biography of a controversial Anglican priest who defended the outcasts and the needy. learn more...


Author: Elliott Oring
Pub Date: August 2008

Exploring the structure, motives, and meanings of humor in everyday life learn more...