Browse by Author - P
Reimagining the American New Woman, 1895-1915
Author: Martha H. Patterson
Pub Date: Cloth: 2005; Paper: 2008

The social, ethnic, literary, and iconographic history of the contested American New Woman learn more...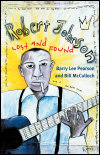 Author: Barry Lee Pearson and Bill McCulloch
Pub Date: August 2008

Sifting fact from fiction to rediscover the real life of the blues music pioneer learn more...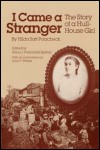 The Story of a Hull-House Girl
Author: Hilda Satt Polacheck
Pub Date: 1991

An immigrant's story of life and activism in Chicago learn more...