1
2
3
4
5
6
7
8
9
10
Next
Browse by Author - S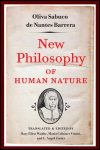 Neither Known to nor Attained by the Great Ancient Philosophers, Which Will Improve Human Life and Health
Author: Oliva Sabuco de Nantes Barrera
Pub Date: May 2007

Innovative and prescient philosophy of medicine by an overlooked Spanish woman philosopher. learn more...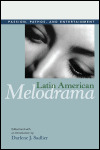 Passion, Pathos, and Entertainment
Author: Edited and with an Introduction by Darlene J. Sadlier
Pub Date: September 2009

The first book to consider cinematic and televisual melodrama in a broad Latin American and U.S. Latino context learn more...



Author: Ira Sadoff
Pub Date: March 2003

Collection of previously published poems by prize-winning poet Ira Sadoff. learn more...


Author: Mehrnaz Saeed-Vafa and Jonathan Rosenbaum
Pub Date: March 2018

New conversations on the Iranian filmmaking legend learn more...


Author: Edited by Nick Salvatore
Pub Date: February 2007

Catholicism's impact on the lives and work of professional historians. learn more...


Volume 4: 'Round the World for Birth Control, 1920-1966
Author: Margaret Sanger Edited by Esther Katz
Pub Date: November 2016

Implementing a global vision of contraceptive access and women's rights learn more...


Author: Margaret Sarkissian and Ted Solís
Pub Date: June 2019

The first-ever ethnography of the discipline learn more...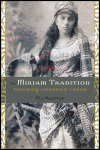 Author: Cia Sautter
Pub Date: December 2010

Highlighting the importance of song and dance rituals to Sephardic Jewish religious practices learn more...


From Arcadia to Utopia, 1900-1955
Author: Eric Saylor
Pub Date: June 2017

Reclaiming a beloved and lasting music from its critics learn more...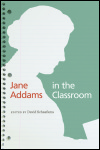 Author: Edited by David Schaafsma
Pub Date: October 2014

Essays bringing Jane Addams's innovative ideas on education to the teachers of today and tomorrow learn more...


1
2
3
4
5
6
7
8
9
10
Next