Page:
1
2
3
Browse by Author - T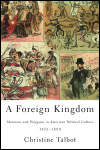 Mormons and Polygamy in American Political Culture, 1852-1890
Author: Christine Talbot
Pub Date: December 2013

The vexing nineteenth-century debate over Mormonism, polygamy, and what it means to be American learn more...


J. S. Bach and His German Contemporaries
Author: Edited by Andrew Talle
Pub Date: December 2013

A fresh look at Bach and his peers learn more...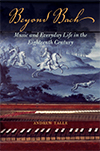 Music and Everyday Life in the Eighteenth Century
Author: Andrew Talle
Pub Date: Cloth: 2017; Paper: August 2018

When Bach was just another hard-working composer learn more...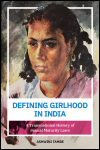 A Transnational History of Sexual Maturity Laws
Author: Ashwini Tambe
Pub Date: November 2019

Tracking the moving boundary between girlhood and womanhood learn more...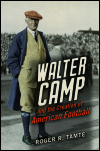 Author: Roger R. Tamte
Pub Date: August 2018

The man who turned a muddy scrum into athletic poetry learn more...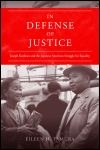 Joseph Kurihara and the Japanese American Struggle for Equality
Author: Eileen H. Tamura
Pub Date: October 2013

A bold leader of the resistance during the incarceration of Japanese Americans learn more...


Emotions and Women's Health in Bolivia
Author: Maria Tapias
Pub Date: June 2015

How drastic economic reform ravaged women's quality of life learn more...


A Cultural History of Food in Singapore
Author: Nicole Tarulevicz
Pub Date: December 2013

Discovering Singaporean identity through cooking and cuisine learn more...



Building the University of Illinois Campus
Author: Lex Tate and John Franch
Pub Date: May 2017

The grand plans and intimate stories behind the creation of a classic American campus learn more...


Author: J. P. Telotte
Pub Date: July 2008

How Disney used the latest technology to become an entertainment powerhouse learn more...


Page:
1
2
3