Page:
1
2
3
4
5
6
7
8
9
10
Browse by Author - W
Field Recordings and the American Experience
Author: Stephen Wade
Pub Date: Cloth: 2012; Paper: 2015

Uncovering the hidden histories of iconic American folksongs learn more...



The Eastern Kentucky Social Club
Author: Thomas E. Wagner and Phillip J. Obermiller
Pub Date: March 2004

The history of the Eastern Kentucky Social Club's past and present bring the hidden aspects of Appalachian history and culture to life learn more...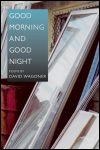 Author: David Wagoner
Pub Date: February 2005

Selected works from one of the world's most widely acclaimed living poets learn more...


Author: David Wagoner
Pub Date: June 2008

Perceptive verses infused with vitality and wry wit learn more...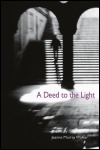 Author: Jeanne Murray Walker
Pub Date: May 2004

Through poetry, an attempt to make sense of human grief, sorrow, and love learn more...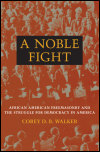 African American Freemasonry and the Struggle for Democracy in America
Author: Corey D. B. Walker
Pub Date: November 2008

A critical investigation into the associational culture of African American freemasonry learn more...


Faith and the Fight for Labor, Gender, and Racial Equality
Author: Marcia Walker-McWilliams
Pub Date: October 2016

An extraordinary woman's struggle for the idea of equality as a universal, God-given right learn more...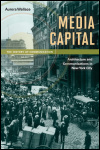 Architecture and Communications in New York City
Author: Aurora Wallace
Pub Date: November 2012

The buildings and spaces of New York City's mass media landscape learn more...


Slaying Vampires, Exterminating Zombies
Author: Gregory A. Waller
Pub Date: Cloth: 1986; Paper: 2010

A cunning investigation of the monstrous in classic and modern horror learn more...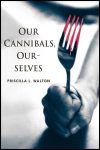 Author: Priscilla L. Walton
Pub Date: October 2004

A look at the clashes between European and non-European cultures across the diaspora learn more...


Page:
1
2
3
4
5
6
7
8
9
10