Common Threads

Series Editor Alexa Colella

Common Threads volumes gather hand-selected material on timely and teachable topics, framed with thoughtful introductions by leading scholars. Each volume in this innovative series brings together thematically linked content curated through our journals program. Perfect for use in the classroom and available in both ebook and print form, Common Threads volumes are meant to reach a wide audience of scholars and interested readers.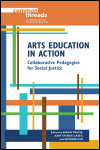 Collaborative Pedagogies for Social Justice
Author: Edited by Sarah Travis, Jody Stokes-Casey, and Seoyeon Kim
Pub Date: November 2020

A guide to hands-on engagement with topics of social justice in art education classrooms learn more...


Author: Edited by Laura Hetrick
Pub Date: November 2018

Encouraging art education's role in the construction of a self learn more...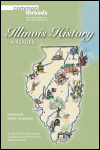 Author: Edited by Mark Hubbard
Pub Date: June 2018

Fascinating and foundational topics in state history learn more...


Author: Edited by Andrew Linzey and Clair Linzey
Pub Date: September 2017

Helping vets address ethical issues and make ethically informed judgments learn more...


Collage as a Critical Practice in Pedagogy
Author: Edited by Jorge Lucero
Pub Date: November 2016

Teaching through the most democratic of artistic techniques learn more...


Ethnomusicologists Contemplate Their Discipline
Author: Edited by Bruno Nettl
Pub Date: November 2016

Milestones, breakthroughs, and classics from five decades of the world-spanning journal learn more...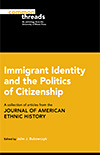 A collection of articles from the Journal of American Ethnic History
Author: Edited by John J. Bukowczyk
Pub Date: June 2016

Exploring the question, "What should America be?" learn more...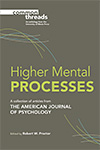 A Collection of Articles from the American Journal of Psychology
Author: Edited by Robert W. Proctor
Pub Date: November 2015

An ebook compilation of hard-to-find articles from the foremost psychology journal in the field learn more...