Page:
1
2
3
4
The Asian American Experience

Acquiring Editor: Dominique J. Moore
Series Editors: Eiichiro Azuma, Jigna Desai, Martin Manalansan IV, Lisa Sun-Hee Park, and David K. Yoo

Established in 1992, this interdisciplinary series publishes scholarship of high quality in history, religion, anthropology, sociology, political science, gender studies, visual culture, and other humanities and social science disciplines. Books published in the series include monographs, edited collections, and biographies.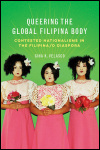 Contested Nationalisms in the Filipina/o Diaspora
Author: Gina K. Velasco
Pub Date: November 2020

Globalization, work, and the images of Filipinas in the media learn more...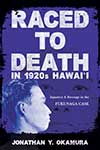 Injustice and Revenge in the Fukunaga Case
Author: Jonathan Y. Okamura
Pub Date: September 2019

Racism and an infamous murder case in 1920s Hawai'i learn more...


Transnational Politics of Korean Adoption in the United States
Author: Kimberly D. McKee
Pub Date: March 2019

Korean adoption and the legacies of gratitude learn more...


Filipina Migrants and Transnational Families in the Digital Age
Author: Valerie Francisco-Menchavez
Pub Date: April 2018

Together but apart in a globalized world learn more...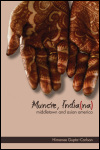 Middletown and Asian America
Author: Himanee Gupta-Carlson
Pub Date: March 2018

An Indian American's perspective on the typical American community learn more...


White Leisure and the Making of the American "Oriental"
Author: Amy Sueyoshi
Pub Date: March 2018

The creation and evolution of a racial stereotype learn more...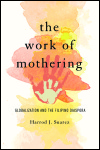 Globalization and the Filipino Diaspora
Author: Harrod J. Suarez
Pub Date: November 2017

Literature and film on Filipina women working overseas learn more...


The Politics of Rescue in Little Saigon
Author: Phuong Tran Nguyen
Pub Date: October 2017

How gratitude and longing forged a new kind of American learn more...


Anti-Chinese Racism in Mexico, 1880-1940
Author: Jason Oliver Chang
Pub Date: April 2017

The politics of racial difference amid the tumult of modern Mexican history learn more...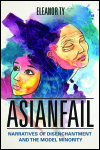 Narratives of Disenchantment and the Model Minority
Author: Eleanor Ty
Pub Date: April 2017

Struggling to turn feelings of #asianfail into #asianhappiness learn more...


Page:
1
2
3
4