Critical Perspectives in Criminology


Critical Perspectives in Criminology provides a home for monographs and edited collections that re-examine enduring issues related to crime, law, and justice in innovative, provocative, and useful ways. Series titles use the interpretive tools of critical criminology, including feminist discourse, critical race theory, post-structuralism, restorative justice, and critical hermeneutics, to promote the development of criminology as an intellectual approach and to highlight its potential to improve the human social condition.

This series is closed.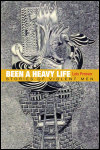 Author: Lois Presser
Pub Date: September 2008

A groundbreaking look at how violent men tell their life stories learn more...


Author: Edited by Bruce A. Arrigo and Christopher R. Williams
Pub Date: April 2006

Revealing the values implicit in today's crime and public policy agenda learn more...