Page:
1
2
3
4
5
The History of Communication

Acquiring Editor: Daniel Nasset
Series Editors: Robert W. McChesney and John C. Nerone

This series invites original and well-researched books on the history of media--radio, TV, newspapers, magazines, the Internet--and on their many functions as reporters, advertisers, opinion leaders, public relations for government and corporate interests, and businesses that compete with each other. Histories of major media, biographies of important figures, and studies of key events in communications are welcome. Essay collections are not encouraged.

Happy 25th anniversary to the series! See our anniversary catalog here.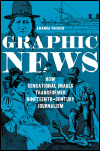 How Sensational Images Transformed Nineteenth-Century Journalism
Author: Amanda Frisken
Pub Date: March 2020

Pictures, profits, and peril in the yellow journalism era learn more...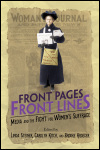 Media and the Fight for Women's Suffrage
Author: Edited by Linda Steiner, Carolyn Kitch, and Brooke Kroeger
Pub Date: March 2020

The press, women, and the long road to the Nineteenth Amendment learn more...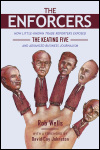 How Little-Known Trade Reporters Exposed the Keating Five and Advanced Business Journalism
Author: Rob Wells
Pub Date: November 2019

Lessons from the past and business journalism's bold future learn more...


The Telegraph and the North American Frontier
Author: James Schwoch
Pub Date: April 2018

A new American future written in dots and dashes learn more...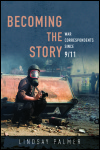 War Correspondents since 9/11
Author: Lindsay Palmer
Pub Date: February 2018

The dangerous new realities of reporting on war learn more...


Modern News from Realism to the Digital
Author: Kevin G. Barnhurst
Pub Date: Cloth: 2016; Paper: September 2018

Changes in news ideology from nineteenth-century realism to digital society learn more...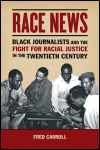 Black Journalists and the Fight for Racial Justice in the Twentieth Century
Author: Fred Carroll
Pub Date: November 2017

African American reporters covering history learn more...


How the United States and France Shaped the International Age of Radio
Author: Derek W. Vaillant
Pub Date: November 2017

The static-filled history of a pioneering radio partnership between two nations learn more...


Civil Rights and White Resistance in South Carolina, 1935-1965
Author: Sid Bedingfield
Pub Date: August 2017

How journalists enlisted on both sides of the mid-century struggle learn more...


Author: Christopher Ali
Pub Date: March 2017

The way forward for regulatory support of a fundamental public good learn more...


Page:
1
2
3
4
5