Page:
1
2
Interpretations of Culture in the New Millennium


Ethnography is fundamental to cultural anthropology, and social/cultural anthropology courses are normally the most heavily enrolled classes within any anthropology program. There is not, however, an abundance of original texts available and appropriate for student use. This series is dedicated to reasonably short, readable ethnographic texts. The editors seek authors with extensive knowledge and ethnographic experience in particular cultural areas. Each book focuses on the way of life of contemporary people, is theoretically informed, and based upon extensive field research.

See our featured title flyer here.

This series is closed.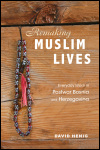 Everyday Islam in Postwar Bosnia and Herzegovina
Author: David Henig
Pub Date: October 2020

The emergence of meaning from faith and history learn more...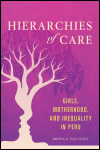 Girls, Motherhood, and Inequality in Peru
Author: Krista E. Van Vleet
Pub Date: November 2019

The politics of morality and the quest to live a good life learn more...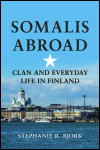 Clan and Everyday Life in Finland
Author: Stephanie R. Bjork
Pub Date: May 2017

The clash of clan with the contemporary world learn more...


Author: Rosa De Jorio
Pub Date: August 2016

The uses and misuses of heritage in Mali's neoliberal and democratic experiment learn more...


Hip Hop and Christianity in Kenya
Author: Mwenda Ntarangwi
Pub Date: May 2016

The bass meets the beatified in Kenya's dynamic youth culture learn more...



Creole Rappers and Citizenship in Portugal
Author: Derek Pardue
Pub Date: December 2015

How Cape Verdean rappers complicate ideas of Europeanness in contemporary Portugal learn more...


The Cultural Politics of Late Socialism
Author: Ka-ming Wu
Pub Date: November 2015

An eye-opening study of an evolving culture and society within contemporary China learn more...


Youth Homelessness in South Africa
Author: Emily Margaretten
Pub Date: October 2015

Yearning for domesticity on the margins of South African society learn more...


Emotions and Women's Health in Bolivia
Author: Maria Tapias
Pub Date: June 2015

How drastic economic reform ravaged women's quality of life learn more...



Violence, History, and Memory in Amazonia
Author: Casey High
Pub Date: April 2015

Ancient ways and modern life among the Waorani of Ecuador learn more...


Page:
1
2