International Nietzsche Studies


This series seeks to publish original works and scholarly translations of important books that contribute significantly to the understanding of the life, work, and influence of Friedrich Nietzsche. Essay collections are not encouraged.

This series is closed.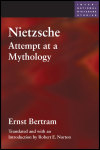 Author: Ernst Bertram
Pub Date: February 2009

The only English translation of a crucial interpretation of Nietzsche learn more...


An Intellectual Biography
Author: Thomas H. Brobjer
Pub Date: April 2008

A sourcebook of the chronology and range of Nietzsche's reading learn more...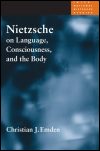 Author: Christian J. Emden
Pub Date: July 2005

Vindicating Nietzsche as a man of--and ahead of--his time learn more...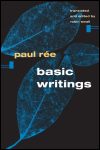 Author: Paul Rée
Pub Date: July 2003

The first English translations of two of the German philosopher Paul Ree's most important works learn more...