The Knox College Lincoln Studies Center Series


The series will publish original or new editions of important source material for Lincoln studies, as well as significant scholarly monographs on Lincoln and his milieu. Books in the series are intended to serve a dual audience: Lincoln scholars and the educated public.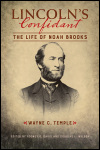 Author: Wayne C. Temple Edited by Douglas L. Wilson and Rodney O. Davis
Pub Date: February 2019

The unknown story of one of Lincoln's closest friendships learn more...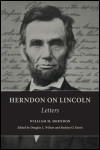 Author: William H. Herndon, edited by Douglas L. Wilson and Rodney O. Davis
Pub Date: Cloth: February 2016; Paper: September 2019

The paperback edition of important primary source materials on Abraham Lincoln learn more...


The Original Manuscript Edition
Author: Gideon Welles Edited by William E. Gienapp and Erica L. Gienapp
Pub Date: September 2014

The definitive edition of an essential Civil War document learn more...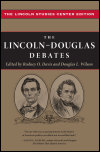 The Lincoln Studies Center Edition
Author: Edited by Rodney O. Davis and Douglas L. Wilson
Pub Date: Cloth: 2008; Paper: August 2014

The most complete record of the landmark Lincoln-Douglas debates learn more...