Page:
1
2
3
4
5
6
7
8
9
10
Music in American Life

Acquiring Editor: Laurie Matheson


Music in American Life is a longstanding series that embodies the twin goals of documenting the place of music in American culture and the cultural life that gives rise to particular musical forms. Encompassing the broadest range of music, from classical through all forms of American vernacular music, the series welcomes a variety of approaches to the topic of music in American life, including monographs, biographies, memoirs, reference books, readers, and edited collections.



Southwestern Ohio's Musical Legacy
Author: Edited by Fred Bartenstein and Curtis W. Ellison
Pub Date: January 2021

High lonesome in the heartland learn more...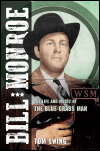 The Life and Music of the Blue Grass Man
Author: Tom Ewing
Pub Date: Cloth: September 2018; Paper: February 2021

From cradle to great, the comprehensive real story of Bill Monroe learn more...


Gospel Music in the Soul and Hip-Hop Eras
Author: Claudrena N. Harold
Pub Date: November 2020

Gospel music after the Golden Age learn more...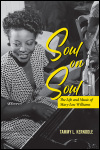 The Life and Music of Mary Lou Williams
Author: Tammy L. Kernodle
Pub Date: October 2020

A jazz woman in a jazzman's world, with a new preface by the author learn more...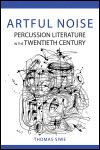 Percussion Literature in the Twentieth Century
Author: Thomas Siwe
Pub Date: July 2020

The authoritative text on the artists, works, and innovations of the percussion revolution learn more...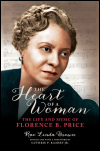 The Life and Music of Florence B. Price
Author: Rae Linda Brown Edited and with a Foreword by Guthrie P. Ramsey Jr.
Pub Date: June 2020

An in-depth look at the music of the groundbreaking black woman composer learn more...



Author: Denise LaSalle, with David Whiteis
Pub Date: June 2020

The autobiography of the southern soul superstar learn more...


Women's Country Music, 1930-1960
Author: Stephanie Vander Wel
Pub Date: March 2020

Pioneering women and their soundtrack of searching in country music learn more...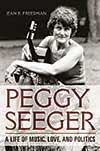 A Life of Music, Love, and Politics
Author: Jean R. Freedman
Pub Date: Cloth: March 2017, Paper: February 2020

A full-length biography of the folk music legend learn more...


Transatlantic Religion and Music in Colonial Carolina
Author: Stephen A. Marini
Pub Date: January 2020

Reviving spirit and music from the pages of a once-lost text learn more...


Page:
1
2
3
4
5
6
7
8
9
10