Page:
1
2
3
4
The New Black Studies Series

Acquiring Editor: Alison K. Syring
Series Editors: Darlene Clark Hine and Dwight A. McBride

The New Black Studies Series publishes the best scholarship that extends the boundaries of traditional Black studies and innovatively advances the field. Methodologically and disciplinarily diverse, The New Black Studies Series seeks books that theoretically, comparatively, historically, or culturally expand our notions of racial blackness and provide generative ways to examine and understand the function and impact of race. Projects in the series tackle aspects of the intersectional complexities of African American and African diasporic lives that help us to rethink class, gender, sexuality, racial blackness, and white supremacy. Topics of interest include the African American art and cultural movements, the history and culture of Black women, Black studies theory, activism, and diasporic trajectories. Authors interested in publishing in the series should be able to articulate how their book creates new rubrics for Black studies scholarship that thinks against the ossified traditional limits and understandings of race and blackness.

Happy fifteenth anniversary to the series! See our anniversary catalog here.

#NewBlackStudies



Spaces of Injury and Paths of Desire
Author: GerShun Avilez
Pub Date: November 2020

Mapping a geography of black queer life through art learn more...


Black Women's Philanthropy during Jim Crow
Author: Tyrone McKinley Freeman
Pub Date: October 2020

The iconic businesswoman's life of generosity and inspiration learn more...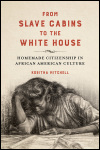 Homemade Citizenship in African American Culture
Author: Koritha Mitchell
Pub Date: August 2020

African American mothers and wives navigating double standards learn more...


African American Readership and Sexuality in the Black Press
Author: Kim Gallon
Pub Date: May 2020

How sex and sensation fueled the power of the black press learn more...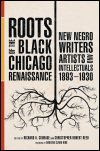 New Negro Writers, Artists, and Intellectuals, 1893-1930
Author: Edited by Richard A. Courage and Christopher Robert Reed
Pub Date: April 2020

The origins and triumphs of an African American cultural vanguard learn more...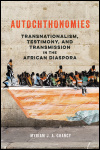 Transnationalism, Testimony, and Transmission in the African Diaspora
Author: Myriam J. A. Chancy
Pub Date: March 2020

A daring new approach to understanding African diasporic culture learn more...


How Black Women Transformed Citizenship in the French Empire
Author: Annette K. Joseph-Gabriel
Pub Date: January 2020

The work and thought of seven black women in the fight against colonialism learn more...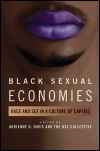 Race and Sex in a Culture of Capital
Author: Edited by Adrienne D. Davis and the BSE Collective
Pub Date: September 2019

New thinking about taboo, outlaw, deviant, and subversive black sexuality learn more...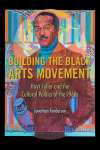 Hoyt Fuller and the Cultural Politics of the 1960s
Author: Jonathan Fenderson
Pub Date: April 2019

A revolution in African American culture and the figure who helped bring it to fruition learn more...


Apartheid-Era African American and South African Writing
Author: Stéphane Robolin
Pub Date: Cloth: September 2015; Paper: September 2019

The interplay between space, place, and race learn more...


Page:
1
2
3
4