Statue of Liberty -- Ellis Island Centennial Series


The Statue of Liberty-Ellis Island Centennial Series focuses on immigration, ethnicity, and race as central issues in the history of the United States. The series aims to be at the forefront of research in the field, and welcomes studies of migration from Latin America, Asia, Europe, Africa, and Canada. In particular, the series encourages scholarship that is transnational in approach or that treats U.S. immigration, race, and ethnicity in comparative perspective.

This series is closed.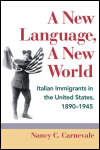 Italian Immigrants in the United States, 1890-1945
Author: Nancy C. Carnevale
Pub Date: Cloth: 2009; Paper: July 2012

An insightful history of Italian immigrants' personal experience of language in America learn more...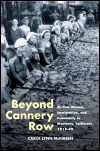 Sicilian Women, Immigration, and Community in Monterey, California, 1915-99
Author: Carol Lynn McKibben
Pub Date: January 2006

The unique role of Sicilian women in maintaining community through change learn more...