1
2
3
4
5
6
7
8
9
10
Next
African American Studies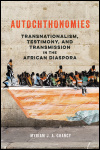 Transnationalism, Testimony, and Transmission in the African Diaspora
Author: Myriam J. A. Chancy
Pub Date: March 2020

A daring new approach to understanding African diasporic culture learn more...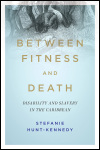 Disability and Slavery in the Caribbean
Author: Stefanie Hunt-Kennedy
Pub Date: April 2020

Challenging how we think about race and disability learn more...


Popular Black History in Postwar America
Author: E. James West
Pub Date: February 2020

How Ebony educated African Americans about their own history learn more...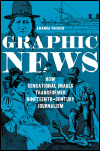 How Sensational Images Transformed Nineteenth-Century Journalism
Author: Amanda Frisken
Pub Date: March 2020

Pictures, profits, and peril in the yellow journalism era learn more...


Champion of Race and Reform in Chicago
Author: Roger Biles
Pub Date: Cloth: June 2018; Paper: August 2020

The provocative new biography of the man who fought to transform a city learn more...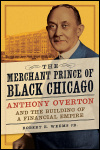 Anthony Overton and the Building of a Financial Empire
Author: Robert E. Weems Jr.
Pub Date: March 2020

The booms and busts of the celebrated African American entrepreneur learn more...


How Black Women Transformed Citizenship in the French Empire
Author: Annette K. Joseph-Gabriel
Pub Date: January 2020

The work and thought of seven black women in the fight against colonialism learn more...



Prisons, Policing, and the Feminist Fight to End Violence
Author: Emily L. Thuma
Pub Date: March 2019

A grassroots history of resistance to gender violence and the carceral state learn more...


Author: Edited by Robert J. Patterson
Pub Date: September 2019

The artistic response to triumph and ongoing struggle in the 1970s learn more...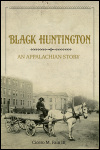 Author: Cicero M. Fain III
Pub Date: May 2019

How African Americans thrived in a West Virginia city learn more...


1
2
3
4
5
6
7
8
9
10
Next