1
2
3
4
5
6
7
8
9
10
Next
Communications & Information
Sports Media and Female Athletes in the UFC
Author: Jennifer McClearen
Pub Date: March 2021

Ultimate Fighting Championship and the present and future of women's sports learn more...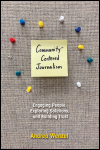 Engaging People, Exploring Solutions, and Building Trust
Author: Andrea Wenzel
Pub Date: August 2020

Fulfilling a vision of trust-centered local journalism learn more...


Popular Black History in Postwar America
Author: E. James West
Pub Date: February 2020

How Ebony educated African Americans about their own history learn more...


Spectacular Femininity and Transnational Culture
Author: Simidele Dosekun
Pub Date: June 2020

The serious business of being spectacular in Nigeria and the Global South learn more...


Worker Protest from the Printing Press
Author: Montse Feu
Pub Date: May 2020

Publishing a vision of freedom and democracy learn more...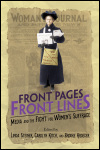 Media and the Fight for Women's Suffrage
Author: Edited by Linda Steiner, Carolyn Kitch, and Brooke Kroeger
Pub Date: March 2020

The press, women, and the long road to the Nineteenth Amendment learn more...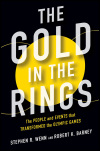 The People and Events That Transformed the Olympic Games
Author: Stephen R. Wenn and Robert K. Barney
Pub Date: February 2020

The fascinating financial history of selling the Olympics learn more...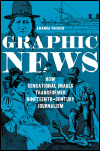 How Sensational Images Transformed Nineteenth-Century Journalism
Author: Amanda Frisken
Pub Date: March 2020

Pictures, profits, and peril in the yellow journalism era learn more...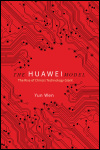 The Rise of China's Technology Giant
Author: Yun Wen
Pub Date: November 2020

Understanding Huawei's march onto the global scene learn more...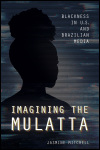 Blackness in U.S. and Brazilian Media
Author: Jasmine Mitchell
Pub Date: May 2020

Mixed-race women and popular culture in Brazil and the United States learn more...


1
2
3
4
5
6
7
8
9
10
Next