Page:
1
2
Critical Theory
Readings of Race, Impossible Mourning, and African American Ritual
Author: Jermaine Singleton
Pub Date: December 2015

Counteracting the racial legacy effects that plague our contemporary multiculture learn more...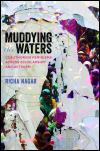 Coauthoring Feminisms across Scholarship and Activism
Author: Richa Nagar
Pub Date: November 2014

A moving exploration of the promise and pitfalls encountered during two decades of transnational feminist work learn more...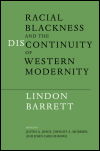 Author: Lindon Barrett
Pub Date: January 2014

A stunning delineation of the roots of racial blackness learn more...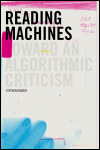 Toward an Algorithmic Criticism
Author: Stephen Ramsay
Pub Date: December 2011

Rethinking digital literary criticism by situating computational work within the broader context of the humanities learn more...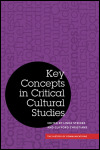 Author: Edited by Linda Steiner and Clifford Christians
Pub Date: March 2010

An essential reassessment of the central themes of critical cultural studies learn more...


Journalism in Democratic Societies
Author: Clifford G. Christians, Theodore L. Glasser, Denis McQuail, Kaarle Nordenstreng, and Robert A. White
Pub Date: July 2009

A contemporary analysis of mass media and modern democracy learn more...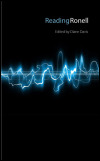 Author: Edited by Diane Davis
Pub Date: July 2009

A scintillating exploration of the responsibility of reading in Avital Ronell's work learn more...


Author: Barbara Christian
Pub Date: October 2007

A passionate and celebrated pioneer in her own words learn more...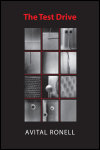 Author: Avital Ronell
Pub Date: November 2007

A philosophical and cultural analysis of the motivation for and ubiquity of testing learn more...


Theory, Politics, and Feminism
Author: Jane Duran
Pub Date: November 2006

A unique examination of women philosophers in the Western tradition, from the medieval period to the twentieth century learn more...


Page:
1
2