Exploration & Travel

The Essential Guide to Illinois Historic Sites
Author: Charles Titus
Pub Date: February 2021

Discovering Illinois through twenty of the state's most important places learn more...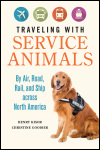 By Air, Road, Rail, and Ship across North America
Author: Henry Kisor and Christine Goodier
Pub Date: September 2019

A first of its kind travel guide for human-animal partnerships learn more...


From Grumpy Spiders to Hidden Tigers
Author: Michael R. Jeffords and Susan L. Post
Pub Date: July 2017

The journey of a lifetime through nature learn more...


Author: Robert L. Marshall and Traute M. Marshall
Pub Date: June 2016

Following in the footsteps of the great composer learn more...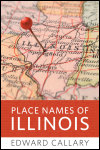 Author: Edward Callary
Pub Date: October 2009

A comprehensive compendium of Illinois place names and their unique history learn more...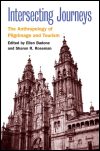 The Anthropology of Pilgrimage and Tourism
Author: Edited by Ellen Badone and Sharon R. Roseman
Pub Date: October 2004

An interdisciplinary collection that bridges the dichotomy between sacred and secular travel learn more...