1
2
3
4
5
6
7
8
9
10
Next
History, Am.: 19th C.
Miners, Capitalism, and Organizing in the Gilded Age
Author: Dana M. Caldemeyer
Pub Date: January 2021

The self-interest behind joining, or not joining, a union learn more...


Past, Present, and Future
Author: Frank Stricker
Pub Date: June 2020

Lies your economists told you—and the truths that can change the nation learn more...


The Essential Speeches and Sermons
Author: Lucretia Mott Edited by Christopher Densmore, Carol Faulkner, Nancy Hewitt, and Beverly Wilson Palmer
Pub Date: Cloth: April 2017; Paper: September 2020

An invaluable collection of the iconic reformer's words and works learn more...


Author: Kim E. Nielsen
Pub Date: June 2020

A female physician battling oppression and the law in the nineteenth-century Midwest learn more...



Democratic Hierarchy and the Mormon Priesthood
Author: Michael Hubbard MacKay
Pub Date: April 2020

Understanding how a prophet's voice shaped early Mormonism learn more...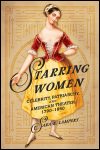 Celebrity, Patriarchy, and American Theater, 1790-1850
Author: Sara E. Lampert
Pub Date: November 2020

Women pushing the limits of public life in pre-Civil War America learn more...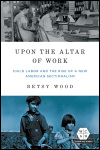 Child Labor and the Rise of a New American Sectionalism
Author: Betsy Wood
Pub Date: September 2020

The North-South divide over child labor, 1850–1939 learn more...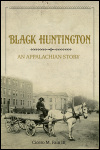 Author: Cicero M. Fain III
Pub Date: May 2019

How African Americans thrived in a West Virginia city learn more...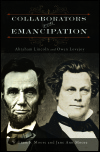 Abraham Lincoln and Owen Lovejoy
Author: William F. Moore and Jane Ann Moore
Pub Date: Cloth: 2014; Paper: February 2019

A look at how the fruitful relationship between Lincoln and an abolitionist minister helped end slavery learn more...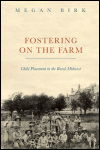 Child Placement in the Rural Midwest
Author: Megan Birk
Pub Date: Cloth: 2015; Paper: February 2019

Shedding light on a somber chapter in the history of American childhood learn more...


1
2
3
4
5
6
7
8
9
10
Next