1
2
3
4
5
6
7
8
9
10
Next
History, Am.: 20th C.
Past, Present, and Future
Author: Frank Stricker
Pub Date: June 2020

Lies your economists told you—and the truths that can change the nation learn more...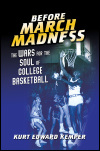 The Wars for the Soul of College Basketball
Author: Kurt Edward Kemper
Pub Date: August 2020

Idealism, power, and the campaign to monetize college hoops learn more...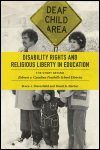 The Story behind Zobrest v. Catalina Foothills School District
Author: Bruce J. Dierenfield and David A. Gerber
Pub Date: July 2020

An important case at the crossroads of disability rights and church-state separation learn more...


Popular Black History in Postwar America
Author: E. James West
Pub Date: February 2020

How Ebony educated African Americans about their own history learn more...


Worker Protest from the Printing Press
Author: Montse Feu
Pub Date: May 2020

Publishing a vision of freedom and democracy learn more...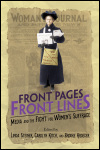 Media and the Fight for Women's Suffrage
Author: Edited by Linda Steiner, Carolyn Kitch, and Brooke Kroeger
Pub Date: March 2020

The press, women, and the long road to the Nineteenth Amendment learn more...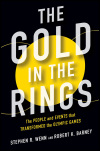 The People and Events That Transformed the Olympic Games
Author: Stephen R. Wenn and Robert K. Barney
Pub Date: February 2020

The fascinating financial history of selling the Olympics learn more...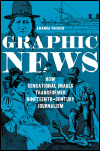 How Sensational Images Transformed Nineteenth-Century Journalism
Author: Amanda Frisken
Pub Date: March 2020

Pictures, profits, and peril in the yellow journalism era learn more...


Women's Country Music, 1930-1960
Author: Stephanie Vander Wel
Pub Date: March 2020

Pioneering women and their soundtrack of searching in country music learn more...


Black Women's Philanthropy during Jim Crow
Author: Tyrone McKinley Freeman
Pub Date: October 2020

The iconic businesswoman's life of generosity and inspiration learn more...


1
2
3
4
5
6
7
8
9
10
Next