1
2
3
4
5
6
7
8
9
10
Next
History, Am.: 20th C.

The Essential Guide to Illinois Historic Sites
Author: Charles Titus
Pub Date: February 2021

Discovering Illinois through twenty of the state's most important places learn more...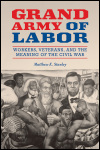 Workers, Veterans, and the Meaning of the Civil War
Author: Matthew E. Stanley
Pub Date: April 2021

Enlisting memory in a new fight for freedom learn more...


Southwestern Ohio's Musical Legacy
Author: Edited by Fred Bartenstein and Curtis W. Ellison
Pub Date: January 2021

High lonesome in the heartland learn more...


Remaking Worker-Employer Relations from Pearl Harbor to the Reagan Era
Author: Ronald W. Schatz
Pub Date: January 2021

Members of the National War Labor Board and the world they made learn more...


Transformations in the Digital Age
Author: Adam Crymble
Pub Date: April 2021

Charting the evolution of practicing digital history learn more...


Past, Present, and Future
Author: Frank Stricker
Pub Date: June 2020

Lies your economists told you—and the truths that can change the nation learn more...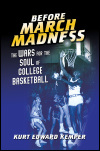 The Wars for the Soul of College Basketball
Author: Kurt Edward Kemper
Pub Date: August 2020

Idealism, power, and the campaign to monetize college hoops learn more...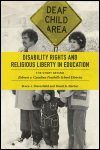 The Story behind Zobrest v. Catalina Foothills School District
Author: Bruce J. Dierenfield and David A. Gerber
Pub Date: July 2020

An important case at the crossroads of disability rights and church-state separation learn more...


Popular Black History in Postwar America
Author: E. James West
Pub Date: February 2020

How Ebony educated African Americans about their own history learn more...


Worker Protest from the Printing Press
Author: Montse Feu
Pub Date: May 2020

Publishing a vision of freedom and democracy learn more...


1
2
3
4
5
6
7
8
9
10
Next