Page:
1
2
3
4
History, European
Afro-German Women and the Making of a Transnational Movement
Author: Tiffany N. Florvil
Pub Date: December 2020

The women and groups behind Black German thought and resistance of the late twentieth and twenty-first centuries learn more...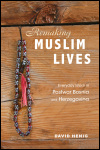 Everyday Islam in Postwar Bosnia and Herzegovina
Author: David Henig
Pub Date: October 2020

The emergence of meaning from faith and history learn more...


Karl Ulrichs and the Origins of Sexual Science
Author: Ralph M. Leck
Pub Date: Cloth: April 2016, Paper: March 2020

Modernists versus traditionalists in the battle to define a new way of thinking learn more...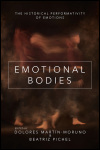 The Historical Performativity of Emotions
Author: Edited by Dolores Martín-Moruno and Beatriz Pichel
Pub Date: December 2019

What emotional bodies teach us about past and present societies learn more...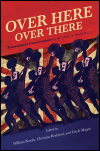 Transatlantic Conversations on the Music of World War I
Author: Edited by William Brooks, Christina Bashford, and Gayle Magee
Pub Date: October 2019

Enlisting music to fight the war to end all wars learn more...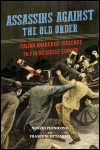 Italian Anarchist Violence in Fin de Siècle Europe
Author: Nunzio Pernicone and Fraser M. Ottanelli
Pub Date: September 2018

Blowing up entrenched ideas of a radical movement learn more...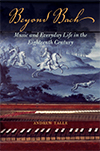 Music and Everyday Life in the Eighteenth Century
Author: Andrew Talle
Pub Date: Cloth: 2017; Paper: August 2018

When Bach was just another hard-working composer learn more...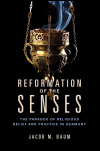 The Paradox of Religious Belief and Practice in Germany
Author: Jacob M. Baum
Pub Date: November 2018

The triumph of sensual worship after the Protestant Reformation learn more...



Composers, Consumers, Communities
Author: Marie Sumner Lott
Pub Date: Cloth: 2015; Paper: September 2018

How the musical culture surrounding chamber music influenced artists and works learn more...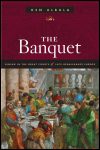 Dining in the Great Courts of Late Renaissance Europe
Author: Ken Albala
Pub Date: Cloth: 2007; Paper: September 2017

A history of cooking and fine dining in Western Europe from 1520 to 1660 learn more...


Page:
1
2
3
4