Page:
1
2
3
4
5
History, Immigration
Making Catholic Parishes Mexican
Author: Deborah E. Kanter
Pub Date: February 2020

How churches transformed Mexican communities and an American city learn more...


Worker Protest from the Printing Press
Author: Montse Feu
Pub Date: May 2020

Publishing a vision of freedom and democracy learn more...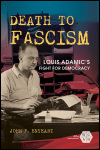 Louis Adamic's Fight for Democracy
Author: John P. Enyeart
Pub Date: July 2019

Reclaiming the life of a progressive visionary learn more...


Reflexiones de un inmigrante indocumentado
Author: José Ángel N.
Pub Date: May 2019

Notas del indocumentado subterráneo, ahora disponible en una edición en español learn more...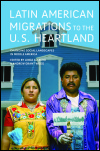 Changing Social Landscapes in Middle America
Author: Edited by Linda Allegro and Andrew Grant Wood
Pub Date: Cloth: 2013; Paper: February 2019

New perspectives on Latin American migration to the interior United States learn more...



US Society in an Age of Restriction, 1924-1965
Author: Edited by Maddalena Marinari, Madeline Y. Hsu, and Maria Cristina Garcia
Pub Date: January 2019

Shedding light on a decades-long drama of immigration reform learn more...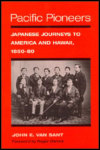 Japanese Journeys to America and Hawaii, 1850-80
Author: John E. Van Sant
Pub Date: May 2000

The lives and struggles of early Japanese settlers in Hawaii and the United States learn more...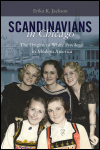 The Origins of White Privilege in Modern America
Author: Erika K. Jackson
Pub Date: January 2019

The story of an immigrant group considered white on arrival learn more...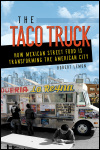 How Mexican Street Food Is Transforming the American City
Author: Robert Lemon
Pub Date: May 2019

Serving up new flavors of city life learn more...


Filipina Migrants and Transnational Families in the Digital Age
Author: Valerie Francisco-Menchavez
Pub Date: April 2018

Together but apart in a globalized world learn more...


Page:
1
2
3
4
5