Holocaust Studies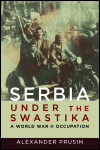 A World War II Occupation
Author: Alexander Prusin
Pub Date: July 2017

Acquiescence, collaboration, and resistance in WWII Serbia learn more...


Italy's Occupation of France
Author: Emanuele Sica
Pub Date: December 2015

A vivid tableau of how occupiers and the occupied clashed and collaborated during World War Two learn more...


The Public Memory of Mittelbau-Dora
Author: Gretchen Schafft and Gerhard Zeidler
Pub Date: March 2011

Exploring the political and cultural layers of memory and commemoration learn more...


From Nazi Tyranny to Japanese Terror
Author: Frank Ephraim
Pub Date: Cloth: 2003; Paper: 2008

A harrowing account of Jewish refugees in the Philippines learn more...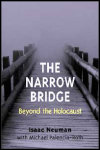 Author: Isaac Neuman, with Michael Palencia-Roth
Pub Date: April 2000

Even as the horrors of the Holocaust took Isaac Neuman to the darkest depths of human grief and depravity, he clung ever more stubbornly to the light of his Faith--an amazing spiritual journey that sustained him beyond the war, through the March at Selma and into arenas of social justice to this day. learn more...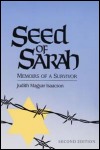 Author: Judith Magyar Isaacson
Pub Date: 1991

learn more...