Humor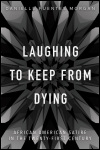 African American Satire in the Twenty-First Century
Author: Danielle Fuentes Morgan
Pub Date: November 2020

How African Americans have infused satire with a potent new dimension learn more...


The Uncensored Life of Gershon Legman
Author: Susan G. Davis
Pub Date: October 2019

Laughing in the gutter with the larger-than-life dean of blue humor learn more...


Author: Elliott Oring
Pub Date: August 2008

Exploring the structure, motives, and meanings of humor in everyday life learn more...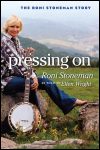 Author: Roni Stoneman as told to Ellen Wright
Pub Date: April 2007

The tragicomic life story of the country entertainer learn more...


Author: Vance Randolph
Pub Date: 1987

learn more...