Literature, British & Irish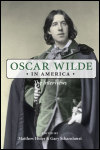 Author: Oscar Wilde
Pub Date: Cloth: 2010; Paper: July 2013

Oscar Wilde's grand U.S. tour, captured in dozens of newspaper interviews learn more...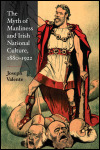 Author: Joseph Valente
Pub Date: January 2011

A sophisticated analysis of the complicated state of Irish masculinity learn more...


Author: Jeffrey Meyers
Pub Date: October 2010

A preeminent Orwell scholar's lifetime of work on the icon of modern literature learn more...


Author: Vanessa D. Dickerson
Pub Date: March 2008

Understanding connections between black Americans and white Victorian Britons learn more...


Author: Valerie Hotchkiss and Fred C. Robinson
Pub Date: April 2008

A landmark collection of early English books, with many gorgeous illustrations learn more...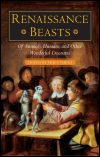 Of Animals, Humans, and Other Wonderful Creatures
Author: Edited by Erica Fudge
Pub Date: February 2004

Where are all the animals in history? Renaissance Beasts begins to answer that question by exploring numerous ways in which animals played a key role in Renaissance culture: werewolves, meat, performers, experimental tools. learn more...