Page:
1
2
3
4
5
6
7
8
Literary Studies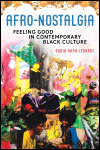 Feeling Good in Contemporary Black Culture
Author: Badia Ahad-Legardy
Pub Date: April 2021

The past as a building block of a more affirming and hopeful future learn more...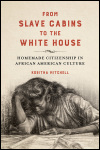 Homemade Citizenship in African American Culture
Author: Koritha Mitchell
Pub Date: Cloth: August 2020; Paper: August 2021

African American mothers and wives navigating double standards learn more...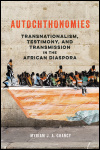 Transnationalism, Testimony, and Transmission in the African Diaspora
Author: Myriam J. A. Chancy
Pub Date: March 2020

A daring new approach to understanding African diasporic culture learn more...


Spaces of Injury and Paths of Desire
Author: GerShun Avilez
Pub Date: November 2020

Mapping a geography of black queer life through art learn more...


Author: Jonathan R. Eller
Pub Date: August 2020

The conclusion to the trilogy that began with Becoming Ray Bradbury and Ray Bradbury Unbound learn more...


The Cultural Turns of U.S. Puerto Ricans
Author: Marc Zimmerman
Pub Date: Cloth: November 2011; Paper: September 2020

A visual and textual journey through the cultural contributions of Puerto Rican artists in the United States learn more...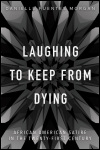 African American Satire in the Twenty-First Century
Author: Danielle Fuentes Morgan
Pub Date: November 2020

How African Americans have infused satire with a potent new dimension learn more...


How Black Women Transformed Citizenship in the French Empire
Author: Annette K. Joseph-Gabriel
Pub Date: January 2020

The work and thought of seven black women in the fight against colonialism learn more...


Author: Edited by Robert J. Patterson
Pub Date: September 2019

The artistic response to triumph and ongoing struggle in the 1970s learn more...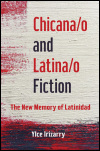 The New Memory of Latinidad
Author: Ylce Irizarry
Pub Date: Cloth: 2016; Paper: March 2019

Reading the stories Chicanas/os and Latinas/os remember about themselves learn more...


Page:
1
2
3
4
5
6
7
8