Page:
1
2
Theater & Film Music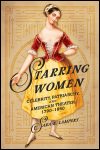 Celebrity, Patriarchy, and American Theater, 1790-1850
Author: Sara E. Lampert
Pub Date: November 2020

Women pushing the limits of public life in pre-Civil War America learn more...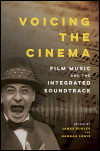 Film Music and the Integrated Soundtrack
Author: Edited by James Buhler and Hannah Lewis
Pub Date: March 2020

Daring new ideas on what we hear at the movies learn more...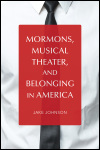 Author: Jake Johnson
Pub Date: July 2019

Using others' voices to bring one closer to God learn more...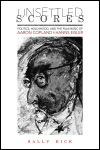 Politics, Hollywood, and the Film Music of Aaron Copland and Hanns Eisler
Author: Sally Bick
Pub Date: December 2019

Two legendary composers and high art's uneasy partnership with Hollywood learn more...


Female-to-Male Cross-Dressing on the American Variety Stage
Author: Gillian M. Rodger
Pub Date: January 2018

Manning up to take the stage by storm learn more...


John Philip Sousa's Washington Years, 1854-1893
Author: Patrick Warfield
Pub Date: Cloth: 2013; Paper: February 2016

The legendary bandleader's early career and rise to fame learn more...


Author: Edited by Naomi André, Karen M. Bryan, and Eric Saylor
Pub Date: Cloth: 2012; Paper: November 2014

How race and blackness play out in opera learn more...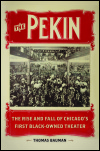 The Rise and Fall of Chicago's First Black-Owned Theater
Author: Thomas Bauman
Pub Date: May 2014

A portrait of an African American cultural institution in the early twentieth century learn more...


Reading Sound in the Recorded Age
Author: Greg Goodale
Pub Date: April 2011

How to interpret identity, culture, and history in sound learn more...


Metamorphic Dance and Global Alchemy
Author: Sondra Fraleigh
Pub Date: September 2010

Tracing the international growth of a transformative Japanese dance form learn more...


Page:
1
2