1
2
3
4
5
6
7
8
9
10
Next
Music
Transatlantic Religion and Music in Colonial Carolina
Author: Stephen A. Marini
Pub Date: January 2020

Reviving spirit and music from the pages of a once-lost text learn more...


Women's Country Music, 1930-1960
Author: Stephanie Vander Wel
Pub Date: March 2020

Pioneering women and their soundtrack of searching in country music learn more...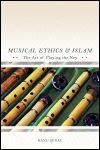 The Art of Playing the Ney
Author: Banu Senay
Pub Date: April 2020

The sweet servitude of learning the ney in contemporary Turkey learn more...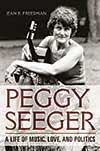 A Life of Music, Love, and Politics
Author: Jean R. Freedman
Pub Date: Cloth: March 2017, Paper: February 2020

A full-length biography of the folk music legend learn more...



Author: Edited by William Kinderman
Pub Date: Cloth: February 2006, Paper: March 2020

A fresh exploration of perhaps the most important single body of classical chamber music in existence learn more...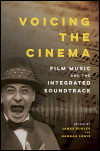 Film Music and the Integrated Soundtrack
Author: Edited by James Buhler and Hannah Lewis
Pub Date: March 2020

Daring new ideas on what we hear at the movies learn more...


Tuning Theory and History for the Impractical Musician
Author: Kyle Gann
Pub Date: September 2019

Tuning to new musical horizons learn more...


Tradition and Innovation in Chicago
Author: David Whiteis
Pub Date: October 2019

Chicago blues artists performing against the backdrop of history learn more...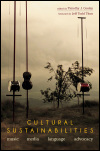 Music, Media, Language, Advocacy
Author: Edited by Timothy J. Cooley
Pub Date: April 2019

A daring interdisciplinary journey into the nexus of the humanities and ecological science learn more...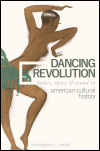 Bodies, Space, and Sound in American Cultural History
Author: Christopher J. Smith
Pub Date: May 2019

Using dance as a political language to unite and resist learn more...


1
2
3
4
5
6
7
8
9
10
Next