Page:
1
2
3
Poetry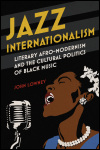 Literary Afro-Modernism and the Cultural Politics of Black Music
Author: John Lowney
Pub Date: October 2017

Hearing jazz in Afro-modernist literature learn more...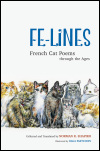 French Cat Poems through the Ages
Author: Collected and Translated with an Introduction by Norman R. Shapiro
Pub Date: October 2015

Purring the praises of the tiger's household kin learn more...


Author: Dana Greene
Pub Date: Cloth: 2012; Paper: November 2014

The powerful interconnections of poet Denise Levertov's life and work learn more...


Author: Michael S. Harper
Pub Date: May 2009

Powerful new poems from one of America's most revered poets learn more...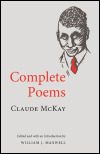 Author: Claude McKay
Pub Date: Cloth: 2004; Paper: 2008

The complete poetry--published and unpublished--of a pioneer of black modernism learn more...


Author: Maura Stanton
Pub Date: July 2008

A poetic exploration of the power of human imagination learn more...


Author: David Wagoner
Pub Date: June 2008

Perceptive verses infused with vitality and wry wit learn more...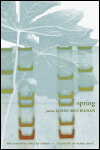 Author: Oni Buchanan
Pub Date: September 2008

A fierce collection of innovative, emotive poetry learn more...


Author: Laurie Clements Lambeth
Pub Date: April 2008

Poetical descriptions of the body, illness, and loss learn more...


Author: Jean de La Fontaine
Pub Date: September 2007

Inspired new translations of the work of one of the world's greatest fabulists learn more...


Page:
1
2
3