Browse by Title - I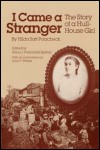 The Story of a Hull-House Girl
Author: Hilda Satt Polacheck
Pub Date: 1991

An immigrant's story of life and activism in Chicago learn more...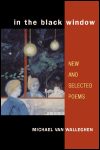 Author: Michael Van Walleghen
Pub Date: June 2004

Quirky, odd, and disturbing poems that exemplify some of the most elegant, formal free verse to be found in contemporary American poetry learn more...


Author: Roger D. Woodard
Pub Date: September 2005

Explaining the survival of Proto-Indo-European cultic spaces in Vedic India and ancient Rome learn more...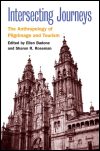 The Anthropology of Pilgrimage and Tourism
Author: Edited by Ellen Badone and Sharon R. Roseman
Pub Date: October 2004

An interdisciplinary collection that bridges the dichotomy between sacred and secular travel learn more...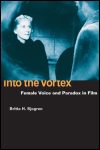 Female Voice and Paradox in Film
Author: Britta Sjogren
Pub Date: April 2005

A pathbreaking feminist analysis of sound's shifting relation to image in film learn more...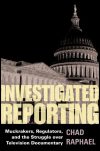 Muckrakers, Regulators, and the Struggle over Television Documentary
Author: Chad Raphael
Pub Date: October 2005

Government's hand in the work of celebrated TV muckrakers learn more...