Page:
1
2
3
Browse by Title - O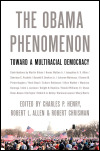 Toward a Multiracial Democracy
Author: Edited by Charles P. Henry, Robert L. Allen, and Robert Chrisman
Pub Date: October 2011

Perspectives on the Obama campaign and early administration learn more...


Making History in Election 2008
Author: Edited by Liette Gidlow
Pub Date: January 2012

Taking the long view on a groundbreaking election learn more...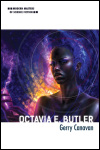 Author: Gerry Canavan
Pub Date: December 2016

An outsider's journey to literary acclaim learn more...


The FBI and the New York Intellectuals
Author: John Rodden
Pub Date: February 2017

A forgotten Cold War witch hunt learn more...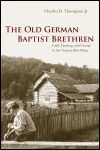 Faith, Farming, and Change in the Virginia Blue Ridge
Author: Charles D. Thompson Jr.
Pub Date: June 2006

A traditional community's struggle to define itself in the face of agricultural change learn more...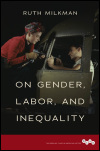 Author: Ruth Milkman
Pub Date: May 2016

Classic writings on women and work from the trailblazing author learn more...


Unnamed Sources and the Battle for Journalism
Author: Matt Carlson
Pub Date: Cloth: 2011; Paper: August 2012

The use of confidential sources during a tumultuous period in American history and journalism learn more...


The Business of Forecasting the Future
Author: Devon Powers
Pub Date: October 2019

Prophets churning profits in the mysterious world of trend professionals learn more...


Edna Phillips and the Philadelphia Orchestra
Author: Mary Sue Welsh
Pub Date: Cloth: 2013; Paper: January 2014

Breaking the gender barrier inside a world-class orchestra learn more...


Early Christian Monotheism in Its Jewish Context
Author: James F. McGrath
Pub Date: Cloth: 2009; Paper: August 2012

Reexamining the shared monotheistic views of Jews and Christians in New Testament times learn more...


Page:
1
2
3