Browse by Title - Q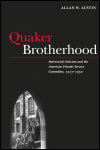 Interracial Activism and the American Friends Service Committee, 1917-1950
Author: Allan W. Austin
Pub Date: October 2012

The links among religion, race relations, and peace activism learn more...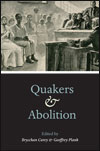 Author: Edited by Brycchan Carey and Geoffrey Plank
Pub Date: Cloth: 2014; Paper: February 2018

The controversies that roiled the Quaker antislavery movement learn more...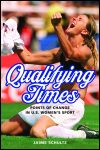 Points of Change in U.S. Women's Sport
Author: Jaime Schultz
Pub Date: March 2014

How technologies and trends challenge the boundaries for women in sport learn more...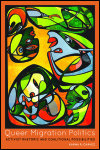 Activist Rhetoric and Coalitional Possibilities
Author: Karma R. Chávez
Pub Date: November 2013

Linking activism in queer politics and immigration learn more...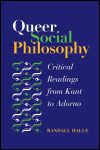 Critical Readings from Kant to Adorno
Author: Randall Halle
Pub Date: July 2004

An examination of how social philosophy in the writings of Kant, Hegel, Marx, Nietzsche define the parameters of desire from the perspective of queer theory. learn more...


The Emergence of Lesbian Sexuality in Early Cinema
Author: Susan Potter
Pub Date: July 2019

A daring theoretical revision of feminist and queer perspectives learn more...


Author: Thomas Piontek
Pub Date: January 2006

How gay and lesbian studies and politics must change to thrive in the twenty-first century learn more...