Browse by Title - T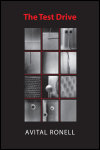 Author: Avital Ronell
Pub Date: November 2007

A philosophical and cultural analysis of the motivation for and ubiquity of testing learn more...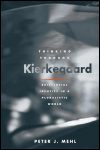 Existential Identity in a Pluralistic World
Author: Peter J. Mehl
Pub Date: April 2005

Kierkegaard's approach to human fulfillment critically reviewed, recast, and reinvigorated learn more...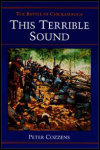 The Battle of Chickamauga
Author: Peter Cozzens
Pub Date: Cloth: 1992; Paper: 1998

Selected by Civil War Magazine as one of the 100 essential titles on military campaigns and personalities learn more...


The USS *Barb* Revolutionizes Submarine Warfare in World War II
Author: Admiral Eugene B. Fluckey
Pub Date: Cloth: 1992; Paper: 1997

The wartime memoir of the legendary submarine skipper and naval tactician learn more...


The Civil War Letterbooks of Emerson Opdycke
Author: Edited by Glenn V. Longacre and John E. Haas
Pub Date: February 2007

The remarkable letters of a Civil War commander, written during wartime learn more...