Page:
1
2
3
4
Browse by Author - A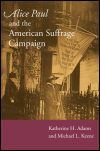 Author: Katherine H. Adams and Michael L. Keene
Pub Date: January 2008

The first analysis of suffragist Alice Paul's controversial rhetorical strategies learn more...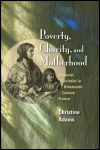 Maternal Societies in Nineteenth-Century France
Author: Christine Adams
Pub Date: August 2010

How notions of motherhood shaped the development of social welfare learn more...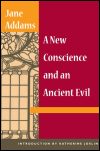 Author: Jane Addams
Pub Date: August 2002

learn more...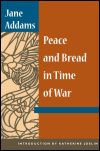 Author: Jane Addams
Pub Date: August 2002

learn more...


vol. 2: Venturing into Usefulness, 1881-88
Author: Jane Addams Edited by Mary Lynn McCree Bryan, Barbara Bair, and Maree de Angury
Pub Date: January 2009

Documenting a transitional period in the life of the preeminent American social activist and writer learn more...



Author: Edited by Sandra Adell
Pub Date: January 2016

Groundbreaking twenty-first-century works for classes, actors, and theatergoers learn more...


Illicit Sexuality, Nationalism, and Politics in Colonial Nigeria, 1900-1958
Author: Saheed Aderinto
Pub Date: January 2015

Examining the intersection of sex work and the imperial project in British Nigeria learn more...


The Brown County Jamboree and Bill Monroe's Bluegrass Festivals
Author: Thomas A. Adler
Pub Date: June 2011

A long look back at the home of legendary bluegrass festivals and jamborees learn more...


Author: Michael Agnew
Pub Date: MAY 2014

A region-wide guide to the dynamic Midwestern craft beer scene learn more...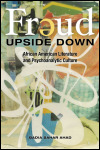 African American Literature and Psychoanalytic Culture
Author: Badia Sahar Ahad
Pub Date: November 2010

A salient take on psychoanalysis as a cultural phenomenon, intersecting with African American literature learn more...


Page:
1
2
3
4