Page:
1
2
3
4
5
6
7
8
9
10
Browse by Author - B
Author: Regina F. Bendix, Kilian Bizer, and Dorothy Noyes
Pub Date: April 2017

The essential guide for planning and cultivating interdisciplinary research learn more...


Author: Edited by Larry Bennett, Roberta Garner, and Euan Hague
Pub Date: January 2017

The neoliberal vision realized in an American city learn more...



Sweet Treats from the Beehive across the Centuries and around the World
Author: Edited by May Berenbaum
Pub Date: November 2010

Why a honey recipe book? Because nothing could be sweeter! learn more...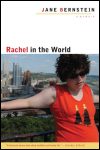 Author: Jane Bernstein
Pub Date: Cloth: 2007; Paper: 2010

A mother's attempt to know the heart and mind of a disabled daughter growing into adulthood learn more...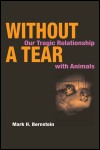 Our Tragic Relationship with Animals
Author: Mark H. Bernstein
Pub Date: June 2004

A clarion call for drastic revision of many of our most common practices involving animals learn more...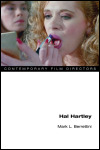 Author: Mark L. Berrettini
Pub Date: February 2011

Examining a director whose work shrewdly eschews cinematic realism learn more...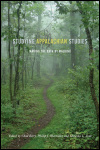 Making the Path by Walking
Author: Edited by Chad Berry, Phillip J. Obermiller, and Shaunna L. Scott
Pub Date: July 2015

An invigorating challenge to the field's status quo learn more...


Author: Giorgio Bertellini
Pub Date: January 2015

Exploring the individual style and ever-shifting films of the award-winning Balkan auteur learn more...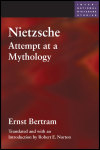 Author: Ernst Bertram
Pub Date: February 2009

The only English translation of a crucial interpretation of Nietzsche learn more...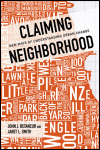 New Ways of Understanding Urban Change
Author: John J. Betancur and Janet L. Smith
Pub Date: October 2016

How power and perception transforms the City of Neighborhoods learn more...


Page:
1
2
3
4
5
6
7
8
9
10