1
2
3
4
5
6
7
8
9
10
Next
Browse by Author - B
Champion of Race and Reform in Chicago
Author: Roger Biles
Pub Date: June 2018

The provocative new biography of the man who fought to transform a city learn more...



The Controversy over Native American Representations in Sports
Author: Andrew C. Billings and Jason Edward Black
Pub Date: October 2018

Looking for consensus on one of the most divisive issues in sports learn more...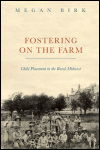 Child Placement in the Rural Midwest
Author: Megan Birk
Pub Date: Cloth: 2015; Paper: 2018

Shedding light on a somber chapter in the history of American childhood learn more...


The Journey to a Wheelchair Basketball National Championship
Author: Josh Birnbaum
Pub Date: November 2017

Photographs of the uphill battles and crowning triumph of a storied athletic program learn more...


Office and Sales Workers in Philadelphia, 1870-1920
Author: Jerome P. Bjelopera
Pub Date: May 2005

A new class of workers in the city learn more...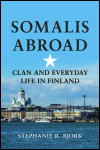 Clan and Everyday Life in Finland
Author: Stephanie R. Bjork
Pub Date: May 2017

The clash of clan with the contemporary world learn more...


Playing Bluegrass with Bill Monroe
Author: Bob Black
Pub Date: June 2005

The inside story on the Father of Bluegrass from one of his Blue Grass Boys learn more...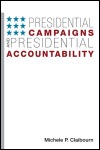 Author: Michele P. Claibourn
Pub Date: March 2011

Revealing the relationship between presidential campaign agendas and policymaking learn more...


Murder and Memory in the Upland South
Author: Brooks Blevins
Pub Date: Cloth: 2012; Paper: February 2017

A grisly killing and a walking dead man in the Arkansas hills learn more...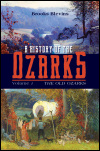 Author: Brooks Blevins
Pub Date: July 2018

The Ozarks before they were the Ozarks learn more...


1
2
3
4
5
6
7
8
9
10
Next