Page:
1
2
3
4
5
6
7
8
9
Browse by Author - C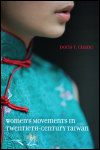 Author: Doris T. Chang
Pub Date: March 2009

The first book in English to consider feminist movements and discourses in modern Taiwan learn more...


Anti-Chinese Racism in Mexico, 1880-1940
Author: Jason Oliver Chang
Pub Date: April 2017

The politics of racial difference amid the tumult of modern Mexican history learn more...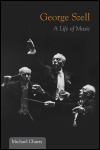 Author: Michael Charry
Pub Date: Cloth: 2011; Paper: January 2014

A comprehensive biography of one of the twentieth century's greatest conductors learn more...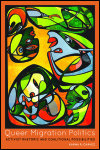 Activist Rhetoric and Coalitional Possibilities
Author: Karma R. Chávez
Pub Date: November 2013

Linking activism in queer politics and immigration learn more...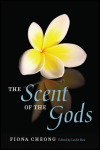 Author: Fiona Cheong
Pub Date: December 2011

A sensitive, stirring novel of one girl's formative years during Singapore's emergence as an independent nation learn more...


Author: Robert W. Cherny
Pub Date: April 2017

A political biography of the great California muralist learn more...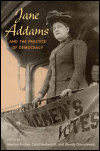 Author: Edited by Marilyn Fischer, Carol Nackenoff, and Wendy Chmielewski
Pub Date: February 2009

A fresh, interdisciplinary approach to Addams's thought on democracy, citizenship, and international peace learn more...


Feminism, Imperialism, and Transnational Solidarity
Author: Edited by Elora Halim Chowdhury and Liz Philipose
Pub Date: October 2016

Women enacting friendship across multiple borders learn more...


Author: Barbara Christian
Pub Date: October 2007

A passionate and celebrated pioneer in her own words learn more...


Journalism in Democratic Societies
Author: Clifford G. Christians, Theodore L. Glasser, Denis McQuail, Kaarle Nordenstreng, and Robert A. White
Pub Date: July 2009

A contemporary analysis of mass media and modern democracy learn more...


Page:
1
2
3
4
5
6
7
8
9