Page:
1
2
3
4
5
6
7
8
9
Browse by Author - C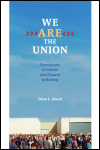 Democratic Unionism and Dissent at Boeing
Author: Dana L. Cloud
Pub Date: December 2011

A timely account of workers taking back their union learn more...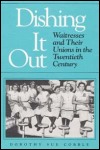 Waitresses and Their Unions in the Twentieth Century
Author: Dorothy Sue Cobble
Pub Date: 1992

learn more...



American and British Folk Music in the 1950s
Author: Ronald D. Cohen and Rachel Clare Donaldson
Pub Date: October 2014

Comparing the impact of the folk revival on each side of the Atlantic learn more...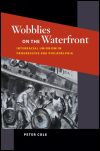 Interracial Unionism in Progressive-Era Philadelphia
Author: Peter Cole
Pub Date: Cloth: 2007; Paper: March 2013

The rise and fall of America's first truly diverse labor union learn more...


Croatians in Australia and America
Author: Val Colic-Peisker
Pub Date: December 2008

A sophisticated study of transnational migration from the Balkans to Western Australia learn more...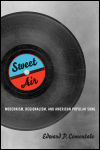 Modernism, Regionalism, and American Popular Song
Author: Edward P. Comentale
Pub Date: April 2013

Finding meaning in the clash of modern life and local, rural musical culture learn more...


Challenging Liberalism in 1950s Milwaukee
Author: Tula A. Connell
Pub Date: April 2016

A forceful account of right-wing opposition to the postwar New Deal learn more...


Author: Kelley Conway
Pub Date: November 2015

An intimate consideration of one of the world's most exuberant and intriguing directors learn more...


Filmmaking and Institutional Change in Early Hollywood
Author: Mark Garrett Cooper
Pub Date: April 2010

An incisive analysis of the early film industry's support, then rejection of women directors learn more...


The Intellectual Thought of Race Women
Author: Brittney C. Cooper
Pub Date: May 2017

The women and ideas behind the triumph of the black female intellectual learn more...


Page:
1
2
3
4
5
6
7
8
9